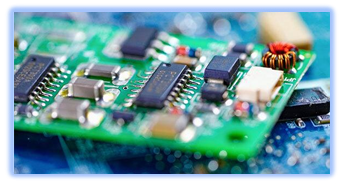 End of Obsolescence
A serious problem that affects equipment manufacturers of embedded systems, medical applications and military OEMs is the short life cycle of modern flash storage products.
System designers face a significant hurdle in identifying products that will still be available for purchase throughout the life of their final product.
Once in production, sustaining engineering teams constantly trying to deal with obsolescence or EOL issues.
Original Equipment Manufacturers with long life-cycle products and markets such as industrial, automotive, medical, instrument, telecom, avionics and military, EOL and Obsolescence causes severe problems in their supply chain.
Quantum Digital understands these problems, and our engineers focus on clients specifications and applications to develop compatible replacement devices, eliminating high costs and engineering resources associated with implementing and designing new flash storage products into their applications.
Quantum Digital can design drop-in replacements for most end-of-life (EOL) PC Card, CF, SD Cards, and Embedded Flash Modules, custom or proprietary form factors and capacities
For more information and support, contact us at: